Erina
Erina
NOW OPEN
Welcome to Next Practice Erina. We can't wait to show everything we have to offer.
You at the centre
Our approach to health is about putting you at the centre. Our health care team will work to support you as a whole person. Whether it be for acute care, longer term management, or optimal health prevention, our job is to listen and help you to be healthier.
Collaborative team approach
With team morning huddles, case conferencing and regular team meetings, our care is compassionate, connected and co-ordinated.
Simple and accessible
With the use of innovative technology, you will be able to see everything to do with your health in a single glance, with the Next Practice App. Our Kind Health wellbeing platform, with online education programs and lifestyle tracking is also available. * ( Conditions apply)
Innovative model of care
We wil be offering not only a traditional fee model for service care with our Doctors, Naturopaths, Psychologist but also subscription based care, where you can pay by the month, enabling proactive, guaranteed, regular appointments.
Built for community
Our Kind Health wellbeing hub and regular workshops will enable you to connect with like-minded people and businesses to feel part of a bigger community.
Outcome based
With your consent, we would like to collect data to track your health outcomes and review with you, with the possibility to eventually contribute to research on models of care.
*Each appointment includes 30-40 minutes with Naturopath or Nutritionist , 20-30 minutes with Dr Avard and support from your Patient Advocate. Medicare Care Planning appointments also available if eligible.
*Excludes Supplements and specialised testing
**All New patients to start at Discover
Dr Nicole Avard
practitioner
Principal General Practitioner / Director - FRACGP B.Med (Newc)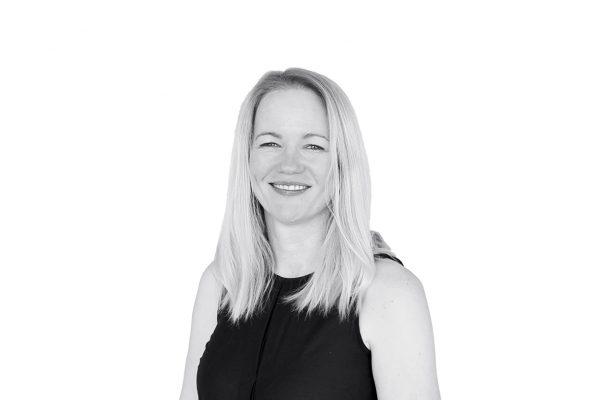 Naturopath / Director - Adv. Dip Naturopathy, Dip Nutrition (Tuesday, Friday and alternate Saturdays)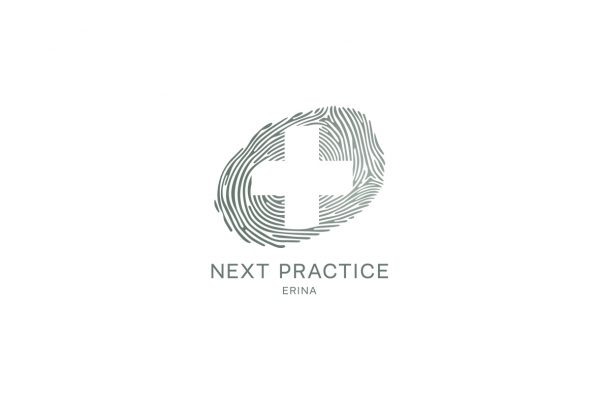 Clinical Psychologist - MPsychol(Clin) (Monday, Tuesday and Thursday)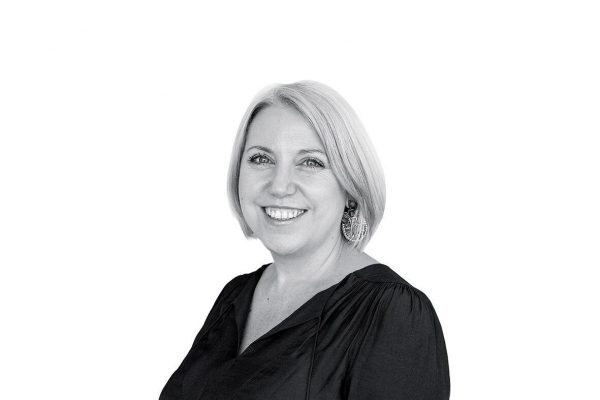 Michelle Skidmore
practitioner
Nutritionist - Dip (Nut)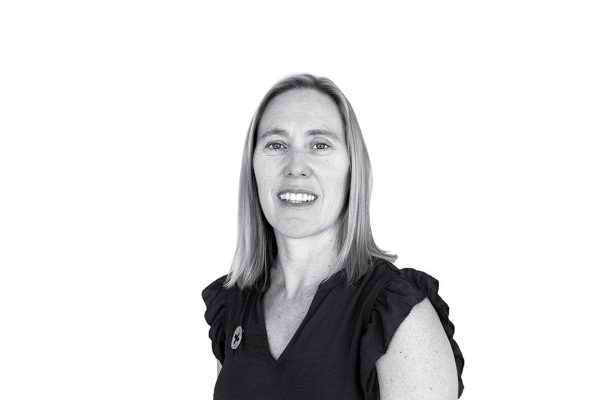 Leanne Andrew
Patient Advocate / Kinesiologist
Patient Advocate / Kinesiologist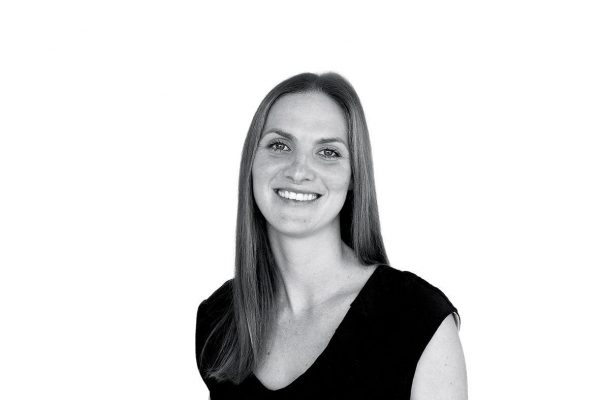 Philippa Olsson
practitioner
Naturopath - B.N., B.Nat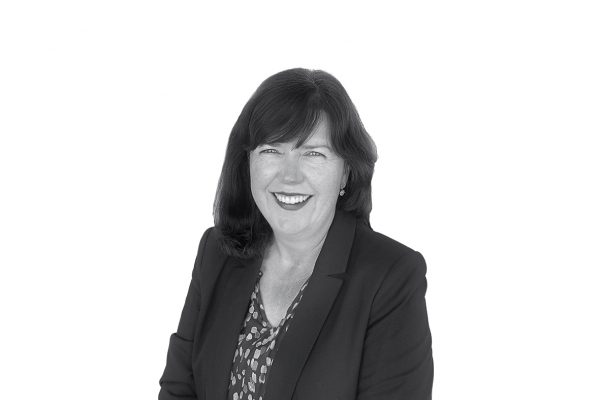 General Practitioner - B.Med (Newc), DipRACOG , FRACGP (Monday only)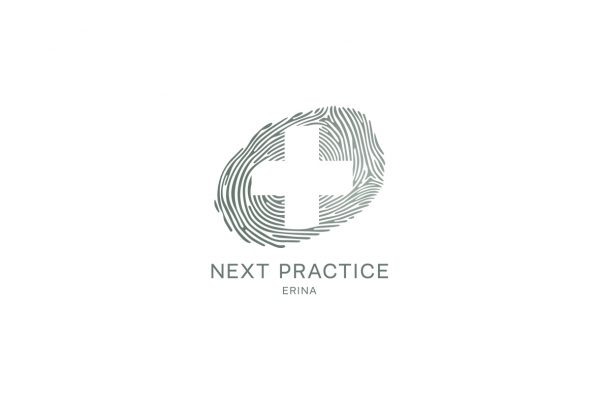 Suzanne Grant
practitioner
Chinese Medicine Practitioner - BAppSc (TCM), MPS, PhD (only available the last Friday of every month)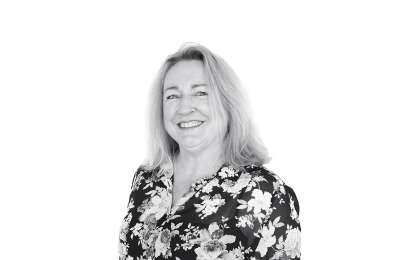 Linda Chapman
Practice Manager
"I believe in first and foremost in love and respect, that we should share knowledge, care and support medically, physically and emotionally to help people do the very best they can do to help themselves. I believe that good medicine is not just patching symptoms but searching for and treating the causes. I love the people, culture and approach of Kind Health and Next Practice Erina."

Linda has 35 years experience in General Practice Management and is an invaluable support to the entire team at Next Practice Erina.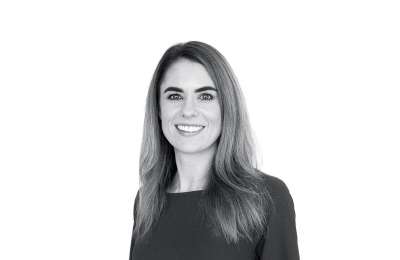 Sophie Harris
Patient Advocate / Nurse
"I am excited to join the team at Next Practice Erina as I am passionate about integrative and functional medicine. I believe to be healthy and happy we need to address health in a holistic manner and become in tune to what our bodies need. I look forward to supporting and empowering patient's by delivering health focused, patient-centric partnerships to meet health goals."
Sophie is currently studying Bachelor of Nursing at University of Newcastle, Ourimbah and is particularly interested in Nutrition, gut and microbiome health and mental health.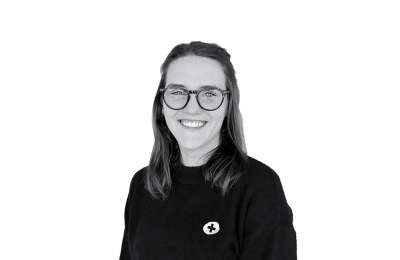 Claudia McNaught
Patient Advocate
"I am excited to be a part of Next Practice Erina as I believe an integrative and collaborative approach is the best way to achieve patient driven health outcomes."
Claudia has 5 years of experience as a medical receptionist in an integrative health clinic and is currently studying a Bachelor of Nursing.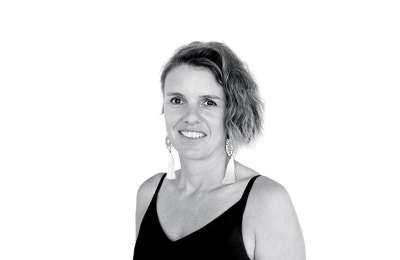 Amy Persiani
Patient Advocate / Nutritionist
"I jumped at the chance to change the face of medicine in the Central Coast with the team at Next Practice. I believe no single approach is right for every individual – so what better than a team of professionals finding a tailored solution to suit and support each patient."

Amy is one part nutritionist, one part internationally trained chef, one part mother of two, who loves meeting, encouraging and empowering others to achieve their very best. She is passionate about every aspect of food, cooking and nutrition and takes a great care with patient understanding and comprehension.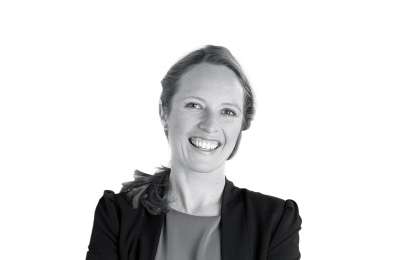 Rachael Brady
Workplace Consultant
"I am thrilled to be working with Nicole, Jarrah and the Next Practice team. I am personally and professionally inspired by their vision to shake up the healthcare system to inject care and compassion where it is sorely needed. They understand that you can only deliver the best patient care if you have a team that is cohesive and thriving and they have a deep and continuing commitment to this."

Rachael Brady is a Workplace Consultant, working with leaders and teams to create connected workplace cultures and thriving, productive workplaces. She is helping us to achieve our vision of providing patient-centred health care that is compassionate, connected and co-ordinated.
We are united through common purpose and values, and are dedicated to the wellbeing and happiness of our patients and team. Through collaboration with Rachael we aim to deliver on this commitment.

If you would like Rachael to assist your team please click the link to find out more www.rachaelbrady.com.au
| | | |
| --- | --- | --- |
| Consult | Duration | Price |
| Discover Membership (Monday - Wednesday) | One appointment a month for three months | $195 per month, for 3 months |
| Restore Membership (Monday - Wednesday) | 4, 30 minute appointments | $69 per month, for 12 months |
| Acute Care Standard Consult (Thursday only) | 15 minutes | $80 |
| Acute Care Long Consult (Thursday only) | 30 minutes | $125 |
| Family Huddles (Friday only) | For 2-3 people (10-15 minutes per person) | $75 per person |
| Family Huddles (Friday only) | For 4-5 people (10-15 minutes per person) | $60 per person |
| Naturopath Initial Consult (Jarrah Eddy) | 60 minutes | $138 Adult - $128 Child |
| Naturopath Follow-up Consult (Jarrah Eddy) | 30 minutes | $78 Adult - $68 Child |
| Naturopath Extended Follow-up Consult (Jarrah Eddy) | 45 minutes | $108 Adult - $98 Child |
| Naturopath Short Phone Consult (Existing patients only) | 15 minutes | $40 |
| Naturopath Long Phone Consult Follow-up | 30 minutes | $78 Adult - $68 Child |
| Chinese Medicine and Acupuncture Initial Consult | 60 minutes | $125 Adult - $100 Child |
| Chinese Medicine and Acupuncture Follow-up Consult | 45 minutes | $85 Adult - $75 Child |
| Clinical Psychologist Standard Consult | 50 - 60 minutes | $200 |
| Clinical Psychologist Long Consult | 90 - 120 minutes (2pm appointments only) | $350 |
| | | |
| | |
| --- | --- |
| Monday | 9:00am - 5:00pm |
| Tuesday | 9:00am - 5:00pm |
| Wednesday | 9:00am - 5:00pm |
| Thursday | 9:00am - 1:00pm |
| Friday | 9:00am - 3:00pm |
| Saturday (limited practitioners) | 9:00am - 1:00pm |
| Sunday | Closed |
We love sharing news from the clinic with you via Facebook! Like our page - Next Practice Erina, to keep up to date with all news!
Our Care 4 Care initiative
For every consultation at Next Practice Erina, a vaccination is donated to someone in need, living in a developing country.

Talk to our Patient Advocates to find out more about our Care 4 Care initiative.
1 minute with.. Michelle Skidmore
Michelle's Carrot Cake Recipe (GF, DF, Low Histamine)
Restore with Next Practice Erina
Discover with Next Practice Erina
Conscious Ink - building community and giving back
Why an integrative approach
Kind Health wellbeing platform
Get to know... Jarrah Eddy
Common conditions we work with
Welcome to Next Practice Erina
Appointments
Next Practice Erina is a General Practice that accepts all patients* who are either self referred or referred from another provider. If you are referred from another provider we will endeavour to work closely with them, in order to achieve your goals.
*Numbers are limited in the subscription model.
Why the hybrid subscription model?
At Next Practice Erina, we certainly understand the value of traditional care and the fee for service model. We also understand that as a society, health needs are becoming particularly complex and on-demand services are increasingly required.

The subscription model represents a commitment to care, from everyone and enables us to care for you in the best possible way, physically and economically.
By engaging with a team of highly qualified practitioners and supported by innovative technology, we can help you understand the real drivers of your disease and support you to make positive health changes. The subscription model leverages the skills and time of these qualified practitioners, in order to enable Dr Avard to improve the quality of care delivered and her reach. It also guarantees you access, and ongoing care.

Why can't I access Medicare in the subscription model?
The model is designed so that visits are bulk billed at the time you see Dr Avard.

What's included in the subscription model?
- All appointments with your Naturopath/nutritionist and Dr Avard
- Patient Advocate support
- Direct debit billing
- Messaging with your care team via telephone
- Repeat prescriptions for medications and supplements within 3 months of last appointment

In addition to our services, you'll have access to:

- Our engaging wellbeing platform, including introductory programs - Kind Health www.kindhealth.com.au

- Exclusive access to workshops and events

What's Not Included in the subscription model?
- Cost of specialised laboratory tests. Many tests are covered partially or fully by Medicare. However, some may not be covered at all
- Healthcare services in excess of those specified above. Eg. extra acute care appointments
- Medications (prescription and over-the-counter) and supplements

Patients for Dr Avard
Dr Avard will only be servicing the Restore, Discover and Family Health Huddle offerings. If you are a new patient to Dr Avard, you will be required to book as a Discover member. If you are unsure on what service suits you best, we encourage you to contact our clinic, so you can book an appointment to discuss further with a Patient Advocate and Dr Avard.
What happens if I have a family?
We are working towards a family "health huddle", which will allow you to have all of your family seen within the one appointment. This will be at the discretion of Dr Avard, taking into account both your financial and health needs.

If you have a family member with complex needs, we encourage that member to become part of the Restore or Discover program.

New for all other practitioners
When booking a consultation with another practitioner, please ensure that you arrive 30 minutes prior to your initial consultation to fill in the new patient on-boarding form and get yourself acquainted with the clinic. On your arrival, a patient advocate will assist you in filling in the form via the companion app.
Follow up appointments
Your practitioner will let you know the suggested follow up intervals and your appointments can be booked accordingly. These can be done for you with your Patient Advocate before you leave the clinic, or by yourself at home through the online booking system. Depending on the type of follow up or therapy, please also take note on the length of follow up that you need.
Communication in between appointments
The most efficient way to communicate with us is via email (erina@nextpracticehealth.com). Please inform your Patient Advocate if the matter is urgent. Of course for real emergencies, please call '000'.

Most issues are best dealt with during your consultation with your doctor or practitioner. Your Patient Advocate will also be regularly communicating with you in between appointments to provide support with your treatment plan. Therefore you can let her know if you are experiencing any problems, in which case they will either assist you directly or speak to your practitioner for you as soon as possible.

If you require a longer discussion on any treatment decisions or additional pathology, these will be done during a consultation and your Patient Advocate will advise you to make an appointment.

If you are experiencing problems with undertaking any part your treatment plan - such as alterations in your diet, or supplements, or medication, we expect you to contact your Patient Advocate so that we can help you rectify any difficulties.
Unable to attend your appointment
If you need to reschedule or cancel your appointment, please notify the clinic or cancel your appointment via the patient app at least two business days prior to the appointment. A non-attendance fee of 100% of the consultation fee will be charged if you don't attend or notify us in the required time frame.

What if I change my mind?
While we are sorry to see you go, we understand this model is not for everyone. Subscriptions do have minimum terms and conditions. Please contact the clinic to find out more.
Payments
We accept payment by cash, Credit and Debit card through an EFTPOS terminal for VISA and MASTERCARD cards. HICAPS is available.

Subscription payments will be automatically direct debited, each month, from your nominated card or account.

Appointment confirmation and reminders
When booking online you will receive a confirmation email and can elect for an additional SMS confirmation. You will also receive an SMS reminder five days prior to your appointment and again one day before.
Getting here/ Contact us
Next Practice Erina is located on the New South Wales Central Coast, around 1 hour 30 minutes from Sydney. The address of the clinic is U9/30 Karalta Road, Erina, NSW 2250. You can make your way to Erina easily by car, bus or train.
By car - Next Practice Erina is conveniently located just off the Central Coast Highway / The Entrance Road, with parking outside the clinic and more spaces only a short walk away at Erina Fair Shopping Centre.
By train - The nearest public train station is at Gosford, where you will be able to catch a bus to Erina.
By bus - The nearest bus stops to Next Practice Erina are either at Erina Park or Karalta Road, just after Karalta Lane.
Supplements and Medications
Next Practice Erina has an in-house dispensary where you can purchase quality supplements, according to your Health Practitioner' recommendation.

Please note, supplements are not meant to replace healthy lifestyle choices, they are there to support your health journey and we will endeavour to keep them as minimal as possible.

Compounding Chemist
Formulations may be prescribed that will require a script to be completed at a compounding chemist. The price of these supplements will be based on the chemists own pricing and should be quoted by them to you before confirming your order. Depending on their location, they typically send in the post, but you may be able to arrange pick up.

If you have any questions on the above, your Patient Advocate will be available to support you through the process.
What if i am acutely unwell?
If the event you are feeling acutely unwell please call 000 for emergency help, or attend your nearest hospital.