Prahran
Prahran
Having opened the doors on the 18th February 2019, we've breathed new life into the iconic Prahran Station Hotel, conveniently located opposite the train station.

We have re-imagined the traditional fit-out of a medical centre to transform the space into a relaxing, modern haven which strives to exceed the needs of our patients.

We are on a mission to offer a new kind of thinking on how to manage your care. At this GP clinic, it is much more than just a check-up or a quick written prescription, with our state of the art technology, we are able to provide 'wrap around' care to all our patients. At Next Practice Prahran you can get personalised health plans, see your metrics in real time on the consult room screen and manage your healthcare anywhere with our Next Practice app.

Our team of friendly and diverse doctors, Patient Advocates and health coaches, will assist you to access all necessary services to help manage even the most complex issues.
Next Practice Prahran is a private billing medical practice and payment is required on the day of visit.

Experience a new kind of healthcare for the whole family.

We look forward to seeing you soon.

Next Practice Prahran is a Yellow Fever Accredited Practice

Job Opportunities at Our Clinic
Need more flexibility at work? Then we have a position for you at Next Practice Prahran.
To discuss your future with Next Practice Prahran, enquire via email: jonathon.somers@nextpracticehealth.com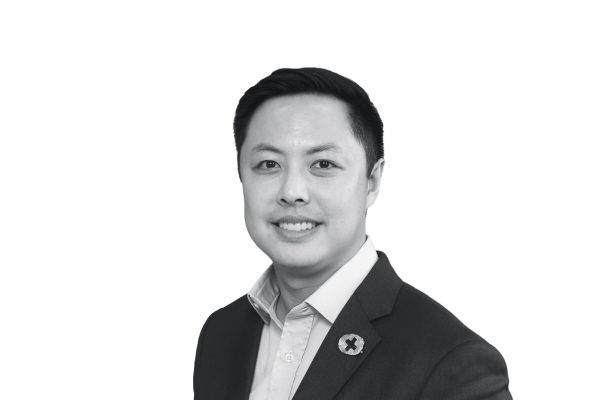 Dr David Feng
practitioner
General Practitioner - MBChB, FRACGP, BSc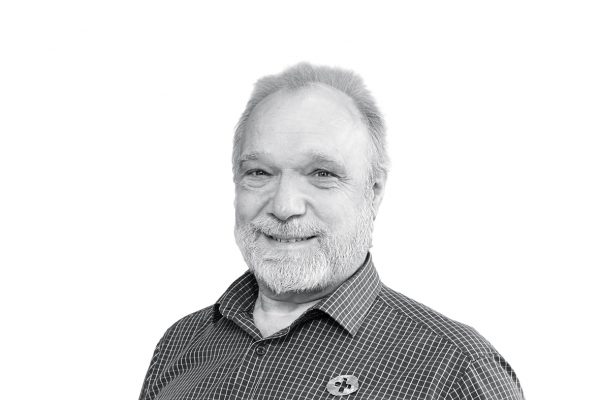 Dr George Somers
practitioner
Consulting General Practitioner - MBBS, BMedSci, DRANZCOG, GradDipClinEpid, GCHPE, PhD, MRACGP (life) FAAETS, FACRRM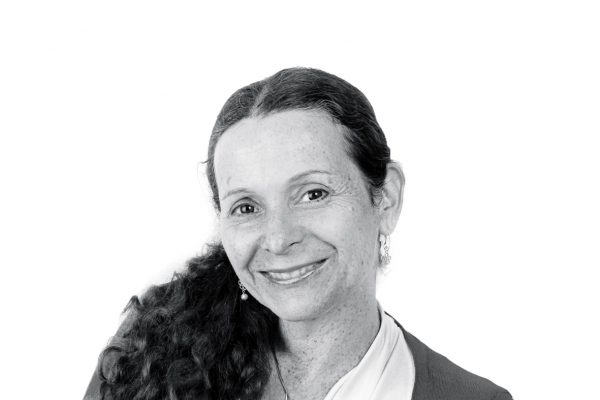 Dr Jennifer Rothfield
practitioner
General Practitioner - MBBS, VRGP, Dip (Sports Medicine)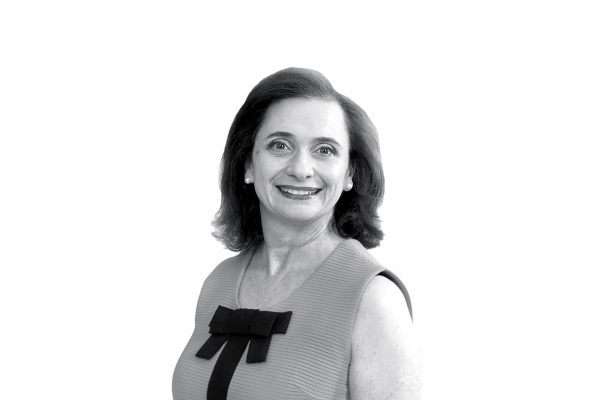 Dr Vicki Nahamkes
practitioner
General Practitioner - MBBS, FRACGP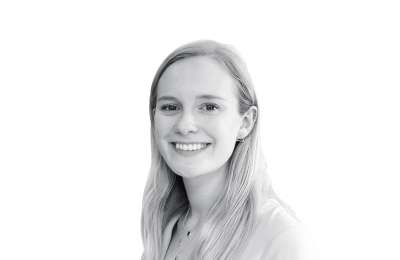 Alex Steel
Patient Advocate
"At Next Practice I love to provide care not only to the individual patients, but their extended families also. It's important to me to provide a positive experience right from the very beginning, the moment you walk through the door."
Alex has been working in the Medical industry in both reception and administration roles, whilst undertaking a Bachelor's degree (Biomedical Science and Commerce).

Working within these healthcare roles, has provided Alex with the skills and experience necessary to care for our patients at Next Practice, ensuring everyone that comes to our practice receives the compassion and empathy they deserve.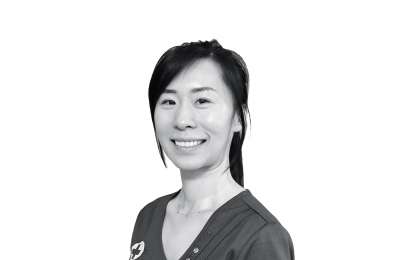 Jing Chen (Kiki)
Registered Nurse
"Joining Next Practice Prahran is so exciting - it's beginning a brand new chapter in healthcare. As an individual and as part of a team, my ambition is to bring a new clinic experience to all our patients."
Kiki is passionate about primary healthcare!
Kiki Chen graduated from the Australian Catholic University and has more than 8 years practice nurse experience. Kiki has a particular interest in adult immunisation and wound care. She is bilingual, speaking both English and Mandarin. Kiki is committed to providing outstanding patient care from the initial visit and every appointment thereafter.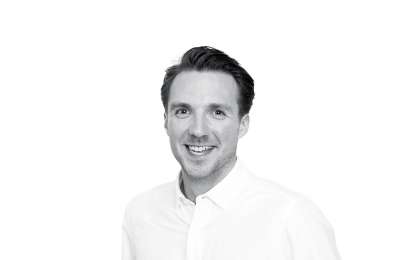 Jonathon Somers
Practice Owner
"We strive for Next Practice Prahran to set the benchmark of what Primary Care can and should be here in Australia. We want the station hotel to retain its iconic reputation in the community but now with a new purpose. "
Jonathon Somers is an Occupational Therapist with a passion for improving patient wellbeing within the primary health care sector. He is dedicated to helping others achieve functional independence, health, wellness and occupational balance with a special interest in mental wellbeing.

Jonathon's engaged leadership style, absolute commitment to patient-centred care and vast understanding of the medicare system makes him a leading influence in the future of healthcare. He was previously Clinical Coordinator and Manager of Emerald Medical Centre, a general practice with 10 highly experienced doctors, 7 nurses and 15 allied health where he has pioneered and implemented the innovative role of the Medical Assistant (MA). Jonathon has presented his work at national conferences and has led several local discussions on the future of general practice. He continues to lead the way as an expert in the field and is currently co-writing an article about the evolving coordinated approach to healthcare in the primary care sector.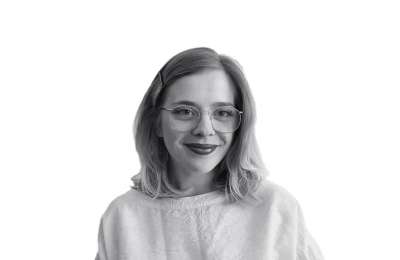 Sheridan Schmidt
Patient advocate & Practice Nurse
"I am truly excited to hold both Patient Advocate and Nurse positions at Next Practice Prahran – which means that I can ensure visitors are completely supported from the moment they enter the clinic to the moment they leave. I am so lucky to be joining a practice with values that align so closely to my own. I believe Next Practice Prahran heralds a new and brilliant dawn for Primary Care."
Sheridan joins Next Practice Prahran having recently completed a Diploma of Nursing. She is passionate about holistic and patient-centric care and has an extensive background working with children and in customer service. Sheridan believes that compassion and empathy should be at the forefront of all interactions in Primary Care.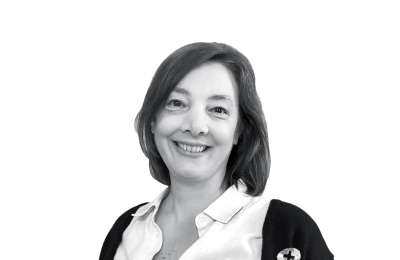 Tricia Distanislo
Patient Advocate
"Being a Patient Advocate at Next Practice Prahran allows me to provide a next level of care for patients - being the first point of interaction. I am here to make the transition from the living room > nurse > doctor > return visit a positive experience."
Tricia joins our Next Practice team with a great deal of experience. Having worked in General Practice clinics that are primarily family focused, through to dermatology, cosmetic clinics and allied health settings, which included working alongside Osteopaths, Physiotherapists and Audiologists. All of this whilst studying at University.
Tricia has a passion for creating positive patient interactions, that attend to the every need of our patients, such as following-up and assisting with referrals - all with the enjoyment of meeting new people on a daily basis!
| | | |
| --- | --- | --- |
| Consult | Duration | Price |
| Free Flu Vaccination | please arrive 10 minutes prior to your appointment time | Free |
| New patient Consult | 30 minutes | $120.20 (47.40 Gap) |
| Standard Consult | 15 minutes | $85 (47.40 Gap) |
| Long Consult | 30 minutes | $140 (67.20 Gap) |
| Extra Long Consult | 40+ minutes | $195 (87.85 Gap) |
| Dietitian - Initial Appointment | 40 minutes | $85 |
| Dietitian - Review Appointments | 20 minutes | $75 |
| Dietitian - Meal Plan (individually tailored) | N/A | $65 + Consult |
| Dietitian - Health Care Card Holders with Team Care arrangement (Care Plan) Initial + Review Appointment | 40/20 minutes | $72.95 ($20 gap) |
| | |
| --- | --- |
| Monday | 8:00am - 7:00pm |
| Tuesday | 8:00am - 7:00pm |
| Wednesday | 8:00am - 7:00pm |
| Thursday | 8:00am - 7:00pm |
| Friday | 8:00am - 7:00pm |
| Saturday | 9:00am - 1:00pm |
| Sunday | Closed - Closed |
| Public Holidays | Closed - Closed |
We're always looking for talented and passionate people to join us across all areas of our business.
To discuss your future with Next Practice Prahran, enquire via email: jonathon.somers@nextpracticehealth.com.
We really appreciate the effort you've taken in preparing and sending over your details and we'll be in touch as soon as we can.
We are now on Facebook! Like our page - Next Practice Prahran, to keep up to date with all the news from the clinic.
Our Care 4 Care initiative
For every consultation with a doctor at Next Practice Prahran, a vaccination is donated to someone in need, living in a developing country.
Talk to our Patient Advocates at the clinic to find out more about our Care 4 Care initiative.
Welcome to Next Practice Prahran
Welcome to Next Practice Prahran! We look forward to bringing a new kind of quality care to the local community. We are thrilled to have had the opportunity to breathe new life into this iconic building, reimagining it as a GP clinic that focuses on care that is tailored to your needs.
We hope you enjoy our facilities and feel empowered to manage your health today and in the future.
Meet Dr Jennifer Rothfield
Free Flu vaccinations at Next Practice Prahran
Next Practice Prahran - A Yellow Fever Accredited Practice
Common conditions we work with
Appointments
Next Practice Prahran accepts all patients who are self referred, or referred from another practitioner. You do not need a referral letter. All appointments are booked online via prahran.nextpracticehealth.com, for all practitioners and consultations.
New Patients
When booking a consultation at Next Practice Prahran, please ensure that you arrive 30 minutes prior to your initial consultation to fill in the new patient on-boarding form and get yourself acquainted with the clinic. On your arrival, a Patient Advocate will assist you in filling in the form via the companion app.
What is a new patient consult?
A new patient consult is part of your induction at the clinic and assists in integrating you as a patient of Next Practice Prahran. This is an integral part of our patient care, which takes time to learn about your case history and understand your health journey. This allows us to support you more and allows us to help you find a deeper understanding of the root causes of your health concerns.
During the consult, you will need to complete the On-boarding Questionnaire. A Patient Advocate will help you to complete the detailed form, as well as discuss your personal health goals and show you around the clinic. Your body measurements may also be taken including blood pressure, heart rate, body mass indices and waist-hip measurements. The Patient Advocate will help you set up your own patient app and supply you with any relevant initial educational materials.
This On-boarding Session is an opportunity to get to know your Patient Advocate who will be there to support you on your health journey and future appointments, as well as supply us with any existing pathology tests, lists of current medications and/or supplements. It gives us the chance to answer any of your initial questions, ensure that our philosophy is right for you and helps us set you up for success on your health journey with our team.
Communication in between appointments
The most efficient way to communicate with us in between appointments is via email (prahran@nextpracticehealth.com). Please inform your Patient Advocate if the matter is urgent. For emergencies, please call '000'.
Referrals to other services or practitioners
Your doctor may deem it necessary to refer you to another practitioner or specialist in order to help support and manage your condition as part of a more comprehensive program. This may be to other experts within or outside of Next Practice Prahran. Any suggested referrals will be discussed and provided during your consultation.
What if I am acutely unwell?
If in the event you are feeling acutely unwell please call 000 for emergency help, or attend your nearest hospital.
Billing & payments
We accept payment by Credit and Debit card through an EFTPOS terminal for VISA and MASTERCARD cards. We do not take cash payments and no cash is held on premises.
Private health cover
Some of the services available at Next Practice Prahran may be covered by your private health fund. In order to have the most accurate information on whether you will receive a rebate or not please contact your private health fund provider to find out your level of cover.
Cancelling an appointment
If you need to reschedule or cancel your appointment, please notify the clinic or cancel your appointment via the patient app at least one business day prior to the appointment.
Appointment confirmation & reminders
When you make a booking you will receive a confirmation email at the time of booking. You will also receive a reminder for your appointment five days prior to your appointment, and again 24hrs prior.
Getting to the clinic
Next Practice Prahran is in the inner suburb of Prahran in Melbourne, Victoria. The clinic is 5 km south-east of Melbourne's Central Business District.
The address of Next Practice Prahran is;
100 Greville Street
Prahran VIC 3181
Arriving by Train:
Located directly opposite the Prahran train station on the corner of Greville and Porter street.
Arriving by Bus: 700 metres from Route 246 bus stop - corner of Greville Street and Punt Road.
Driving to the Clinic:
There is 1 to 2 hour free parking along Greville Street and adjacent nearby streets.
A 350 metre walk takes you to Woolworths multi level parking, on the corner of Iszett and Wattle Street. Parking is free for 90 minutes if you spend $15 at Woolworths.
It is a 400 metre walk to 8-14 King Street where paid parking is also available.
Arriving by Tram:
350 metres (4min walk) from tram stop 29 tram route 72 - Porter street and Commercial Road.
300 metres (4min walk) from tram stop 30 tram route 6 - High Street and Porter Street.
Repeat prescriptions
For most repeat prescriptions you will need to make an appointment to see your regular doctor to discuss your needs. By making an appointment for prescriptions, your doctor is better able to care for you. Answering any questions you may have and informing you of any risks, or concerns associated with your particular medication. Should you have questions please contact the clinic at prahran@nextpracticehealth.com.
Test results
At Next Practice Prahran test results will be delivered to you by your regular doctor. This is to ensure that you have all necessary information for your health and wellbeing.
Compliments & complaints
If for any reason you would like to give feedback or make a complaint you can contact us at any time. We strive to ensure each patient is cared for to the nth' degree. Please contact us on prahran.nextpracticehealth.com.
Interpreter service
Should you, or a family member require an interpreter for your appointment, please inform our Patient Advocates and this can be arranged. Our clinic will seek assistance with this through Translating Interpreting Service (TIS) 13 14 50

Contact us
If you have questions for our team, contact email us on prahran@nextpracticehealth.com or call 03 9067 7400.
Open hours
Opening hours for the clinic can be found on our home page.
After-hours services
If you are experiencing an emergency please call 000, or present to your local hospital. Next Practice Prahran is not operational outside of our regular business hours. Opening times can be found on our website.